justmyb0nes
just started her Big Bang, which is suppose to be done in 6 days. Her claim is 100 icons of male hotties of scifi. For some reason I got the crazy idea to match her (despite me being done with my Big Bang since long back) and decided to give
female
hotties a try. < apparently I succeeded!
Topic:
Misc
Subject:
Female hotties of scifi
Theme set:
Gamma
Date started:
2011-09-19
Date finished:
2011-09-25
Notes:
This is a mix of fandoms. But there are a lot of characters not represented here. Even from shows I love. This does not mean I do not like the characters or don't find them hot. I just never got around to them or found caps I felt inspired by. Some of these icons were made from caps handed to me as prompts.
Shows & movies represented:
Aeon Flux (movie), Andromeda, Barbarella, Battlestar Galactica, Dark Angel, Doctor Who, Farscape, Firefly, Fringe, Haven, Lost, Primeval, Serenity, Star Trek (JJ Abrams), Star Trek Enterprise, Star Trek Voyager, Star Wars, Stargate SG-1, The Middleman, Torchwood, Tron Legacy, Warehouse 13, X-Files
Below every icon you have the name of the show or movie the character is from. If you still do not know who they are and
want
to know, don't hesitate to ask. The same goes for if you're wondering about why something goes with that theme.
(
Enjoy!
Collapse
)
So,
Alias
icons!
I started watching the show very recently (like a month ago) and I gobbled it up so fast and fell madly in love. When my Photoshop moo came back and I started making Alias picspams it was natural to start making icons as well and hum, it went a bit out of hand.
80 icons, mostly Sydney for some unknown reason (possibly cause she has wigs and stuff)
A few icons were made as gifts for
scifiland
's gift giving but most are for the Big Bang at the same land comma (definitely more than 50 which was the points I needed)
teasers:

(
we always find each other
Collapse
)
The other half of my Big Bang is Syd/Vaughn picspams. So, have them as well! :D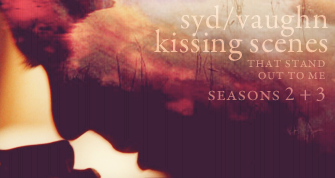 (click the respective image to be taken to the posts at
deadboltgloves
Yes, it's time for my first
deadboltgloves
, so I think it's time for another one.
Just click the thumbnails. The post with "everything is reminding me of you" also has a bonus Peter Bishop minispam.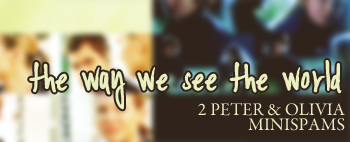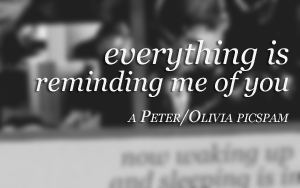 Enjoy!
And just hang tight. Soon enough I will post a shitload of
Alias
icons. Oh yeah, introducing a new fandom.
I've said I would make round up posts linking to picspams I've posted at
Farscape
icons slowly growing on my harddrive for ages. Finally came around to post them.
Enjoy!
55 icons, most made for some challenge or another
teasers:


(
you can be more
Collapse
)
I've had a batch of
Fringe
icons, yay!
55 icons, the majority featuring Olivia for some reason xD
teasers:


(
real is just a matter of perception
Collapse
)
Aaaand, here's a wallpaper featuring Olivia in silhouette together with Aeryn from Farscape, and a line from Alexi Murdoch's song "All My Days".
Click to make all big and nice.
(made for a
scifiland
challenge)
And why not some cracky Fringe fanart? Obviously click to get it in full size.
(made for a
scifiland
challenge)
(wanna repost on Tumblr? Please reblog my
original post
)
It has been quite a while sinc eI posted icons. But now it's time for my first batch of
scifiland
is a multimedia bingo. I decided to make it all very themed and matching. So yes, I went for
Fringe picspams
for all nine squares. The spams range between 17 and 58 caps in size and all match in style and colouring (not the same colouring, but still the same feeling hopefully)
Click the thumb to get taken to the spam at
deadboltgloves
.
And sorry for the massive post.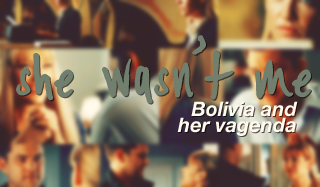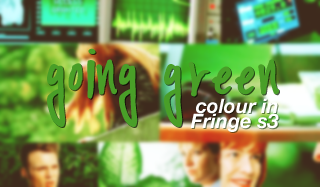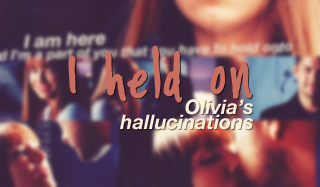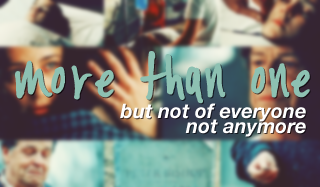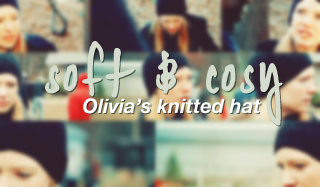 And another one made for a smaller challenge where we were suppose to make a gif or minispam for a scene we liked. It does not look like the bingo ones. And one I made onc eit hit me how similar Peter/Olivia is to John/Aeryn (my first ever Fringe spam)
One of the current challenges at
I have been making stuff though. Mostly random icons that haven't been enough to post (yet) or picspams (which ends up at
deadboltgloves
). And I have a tumblr so the smaller graphicy things are for that and I don't really feel like I need to post them here. If you want to follow me on tumblr, I'm
fishcollective
.
But, as I've promised I will make pick up posts for the picspams. So here are the ones made lately.
here
at
deadboltgloves
here
at
deadboltgloves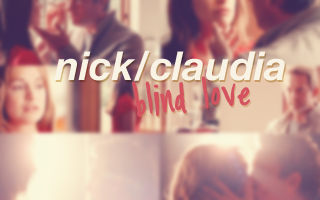 here
at
deadboltgloves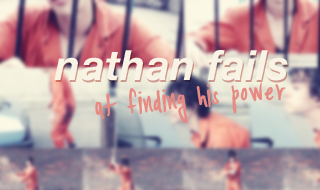 here
at
deadboltgloves
here
at
deadboltgloves
spoilers
for up to 3.22 of
Farscape
and 3.09 of
Fringe
And cause I can, under the cut are some I made for tumblr (that have more than three caps, but that I didn't feel were big enough to be pocket spams)
(
NCIS LA, Merlin, Rizzoli & Isles
Collapse
)
Damn, I haven't updated since September? Time really flies.
scifiland
BigBang!
Picspams
here
at
deadboltgloves
30 caps = 15 points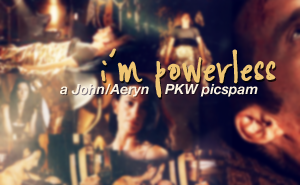 here
at
deadboltgloves
14+17 caps = 15 points
Spoilers
for the end of
Farscape: The Peacekeeper Wars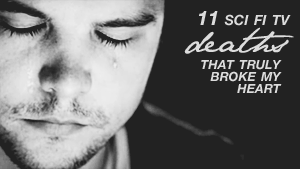 here
at
deadboltgloves
66 caps = 33 points
Spoilers
for Eureka (incl s3.0), Primeval (all), Farscape (incl s3), Battlestar Galactica (all), Torchwood (all), Stargate SG-1 (incl s5) and Stargate Atlantis (incl s3)
63 caps = 31 points
here
at
deadboltgloves
Spoilers
for Battlestar Galactica up to 4.11 + The Plan
This was also made for September's challenge at
picspammy
Icons
I put up a post for six people to request icons to reach my 100 points. Here's one icon from each filled request (I made more than one per person though. They will all end up in their respective fandom posts at some point)




Did I count it wrong and didn't reach 100 points? Tell me and I'll add the extra icons.
Could just as well post this, for the "Create a tv show" challenge at
scifiland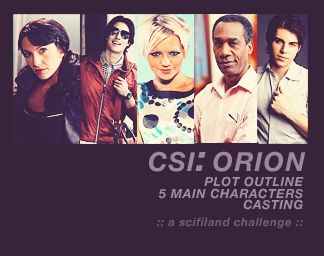 here
at
deadboltgloves
Master post for my entries to the
But I just felt like I should pimp some comms (and get points for one haha)
scifiland
A land comm with a scifi tv theme. Totally effing awesome. Team Sidekick rules!
caseland
A land comm with a crime show theme. I just recently opened, so we need more peopel! Come join me and the dead bodies down in the Morgue will ya?
deadboltgloves
Where all my picspams end up from now on. A little collective of people who just love making picspams. I will probably post collection posts here every now and then with links to the spams over there.
Yeah I know, still haven't fixed the layout.
Due to S1 officially being dead the journal looks like crap. So I'm putting some default random thing to make it look less crap for now. Will code and make headers and stuff this week.